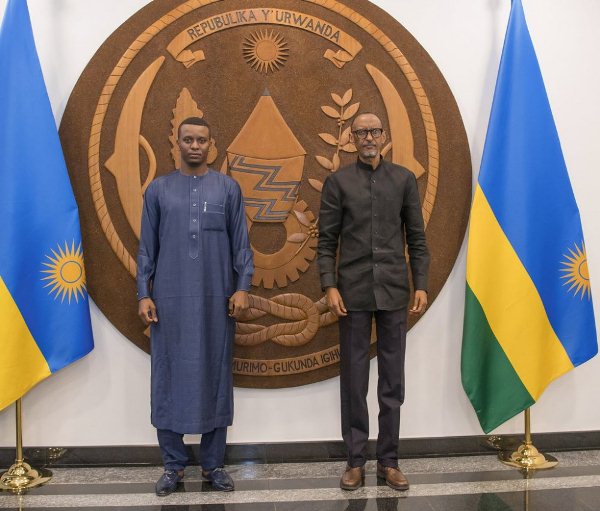 On Wednesday evening, May 5, in Village Urugwiro, President Paul Kagame received Abdelkerim Déby Itno, Director of the Office of the President of the Provisional Military Command of Chad.
Abdelkerim Déby Itno, who came to Rwanda as the special envoy of his elder brother Gen Maj Mahamat Idris Deby, President of Chad, delivered a special message to the President Paul Kagame.
Although Abdelkerim Déby Itno celebrates his 30th birthday, in 2019 he became one of the leaders of the Office of the President, the late Idris Deby Itno.
Abdelkerim Déby, who was received by President Kagame, is currently in charge of foreign affairs, where in 2020 he led a delegation to meet with Israeli Prime Minister Benjamin Netanyahu to see if Chad could have an embassy in the country.
Chad is currently one of the countries at risk of insecurity as it includes a large number of armed groups opposed to the current regime, which was the cause of the death of President Itno, who had accompanied his troops to the battlefield.
Born in 1992, Abdelkerim graduated from the United States Military Academy (USMA) in West Point in 2015. (End)
Please follow and like us: