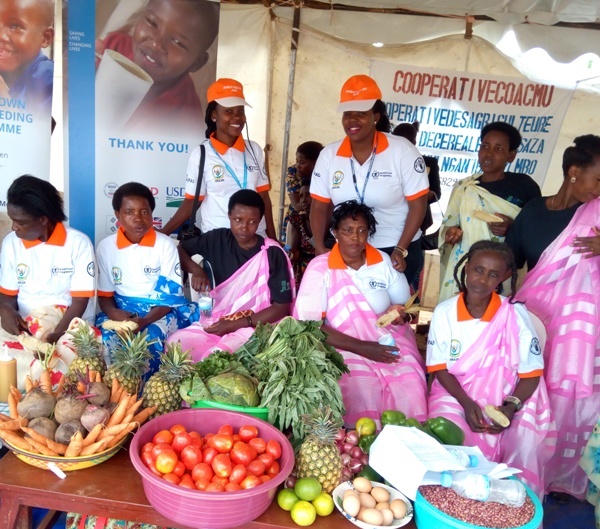 Kigali: RDB today hosted a 16-member delegation led by Alibaba Group Vice President, Hou Yi. The visit by Alibaba is a follow up to the eWTP (electronic World Trade Platform) agreement that was signed by President Paul Kagame and Alibaba Group's Executive Chairman, Jack Ma on 31, October 2018.
The delegation has been in the country for the past week, meeting different government and private sector officials.
The discussions centered on supporting Rwandan entrepreneurs to export more agro-products to China such as beef, crayfish, avocados, chili pepper, french beans, tree tomatoes and other fruits and vegetables.
This, they said would be done by streamlining the intergovernmental policies and regulations, being part of the agricultural supply chain process, providing the necessary infrastructure to boost agro-processing, lowering the cost of air-freight transport and providing more trainings to Rwandan entrepreneurs to enable them trade more product volumes on the platform.
RDB CEO, Claire Akamanzi said: "China presents a huge market for us, with its big population and their increasing spending power. There are unique and big opportunities we are exploring and implore Rwandan SMEs to package their products in a way that suits the Chinese market and sell as much as possible through the Alibaba platform."
Mr. Yi said: "We found many of Rwanda's agricultural products are of high quality hence why we want to increase their volumes and standards, invest in agro-processing industries and the supply chain. We also want to raise more crayfish here because Rwanda has many fresh water lakes and a favorable climate. The crayfish market is a US$ 20 billion one in China and Chinese consume between 1 and 1.2 tons of crayfish every four months. Therefore, as soon as we have the right policies and regulations in place and infrastructure and affordable air-freight, we can start exporting more Rwandan products." (End)