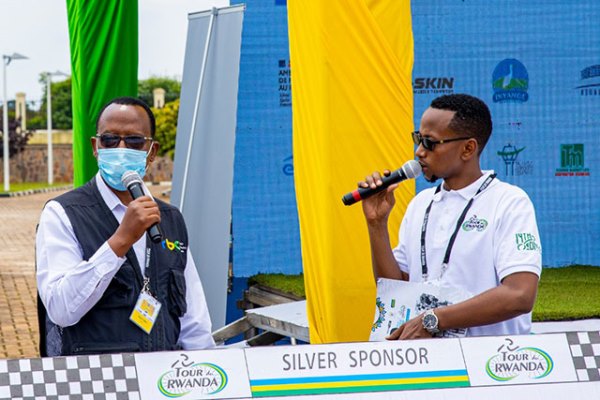 RBC delivered key messages at the finishing site broadcasted live at Magic Radio and TVR
Over 6 million people have benefited from messages on COVID-19, Stunting, HIV/AIDS, NCDs prevention, and other health issues. The community outreach campaign was conducted by Rwanda Biomedical Centre in Partnership with the Rwanda Cycling Federation (FERWACY) using the advertising caravan from 20th – 27 February 2022 in different corners of the country.
The advertising caravan reached different parts of the country in all districts of the City of Kigali, Kigali-Rwamagana, Kigali- Rubavu, Kigali-Gicumbi, Muhanga-Musanze, Musanze-Kigali. RBC took that opportunity to deliver public communication on diseases prevention at every stopover of the advertising caravan in the various towns of the country that enjoyed the bicycle racing dubbed as Tour du Rwanda in the strict time line allotted by FERWACY.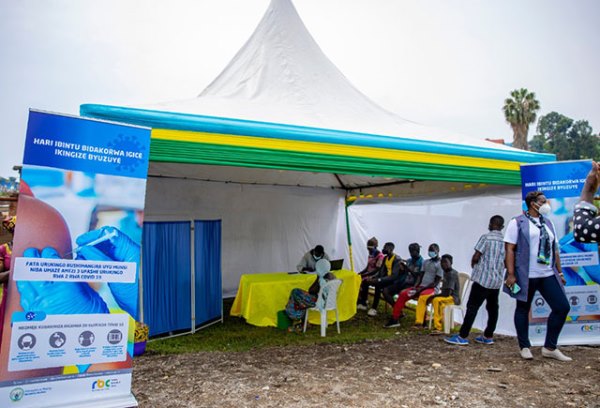 The Tour du Rwanda is an annual event that attracts a huge number of people in the cyclists' race that goes throughout the country. RBC seized this opportunity to disseminate health messages and provide some health services including COVID-19 vaccination, distribution of condoms and communication materials.
The outreach campaign was conducted using outdoor mobile van and conveyed positive messaging through radio spots and music. Different key messages included COVID-19 vaccination uptake, stunting and HIV/AIDS prevention were disseminated widely and different services including COVID-19 vaccination and testing and condom distribution.(End)