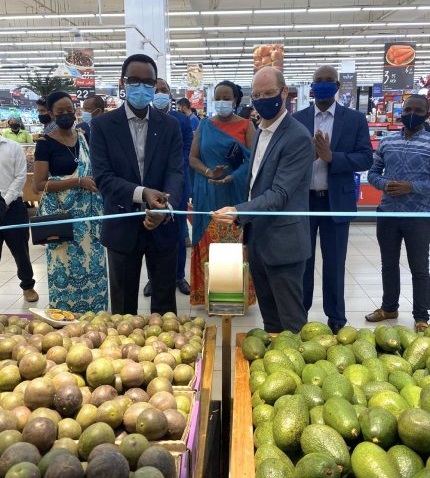 Trade Company "MAF Carrefour" of the United Arab Emirates (UAE) has been selling fruits from Rwanda on Dubai market since last week, and this is in line with the Agreements that the Company MAF Carrefour has entered with Rwanda Agriculture and Export Board (NAEB).
Fruits exported to Dubai are ripe bananas, avocados, passion fruits and pineapples.
On January 10, during the signing of the Agreement, Rwanda's Ambassador to Dubaï, Emmanuel Hategeka, warmly welcomed the fruits of Rwanda on the UAE market.
"This is a partnership that we are delighted with and beneficial for Rwandan farmers. UAE buyers appreciate the quality and flavor of the fruits grown in Rwanda and which reach them through RwandAir, a company that regularly flies to Dubaï," he said.
MAF Carrefour works in thirty countries including those in the Middle East, Africa and Asia. It has 320 products storage centers in these countries, while it welcomes over 750,000 customers per day. (End)
Please follow and like us: